2014 Operation Happiness Results
1,400 food boxes distributed, over 2,000 adults served, over 1,000 children served, and 600 volunteers. Thank you to everyone who was a part of Operation Happiness. Our Day of Giving was wonderful! We continue to accept monetary donations to cover the cost of this annual event for our qualifying Clark County families. You can send your donations to PO Box 574 or online at www.operationhappiness.net
One-Hour Cleaners – Clothing Donation Cleaning
The Jennings and their staff at Winchester One-Hour Cleaners cleaned hundreds of coats for those in need. They did this for free and in a short period of time. Thank you so much and if you see the Jennings or drop off your dry cleaning at the store, please thank them for this amazing service for our families.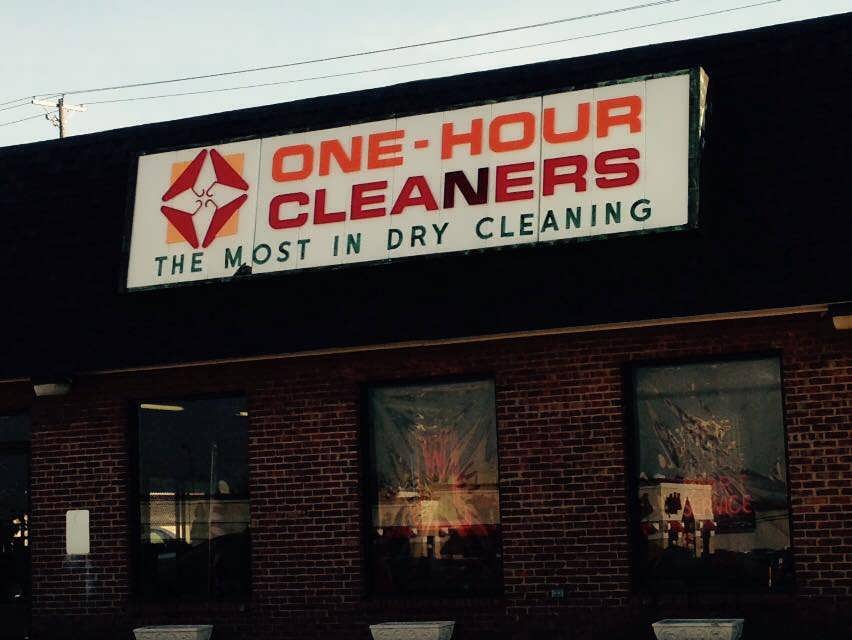 Norwalk Furniture & Design – Clark County Schools Food Drive & Delivery
Norwalk Furniture on War Admiral Way in Lexington sent a truck, a driver and two employees to all Clark County Schools to pick up the canned goods collected by kids. Thank you Norwalk!!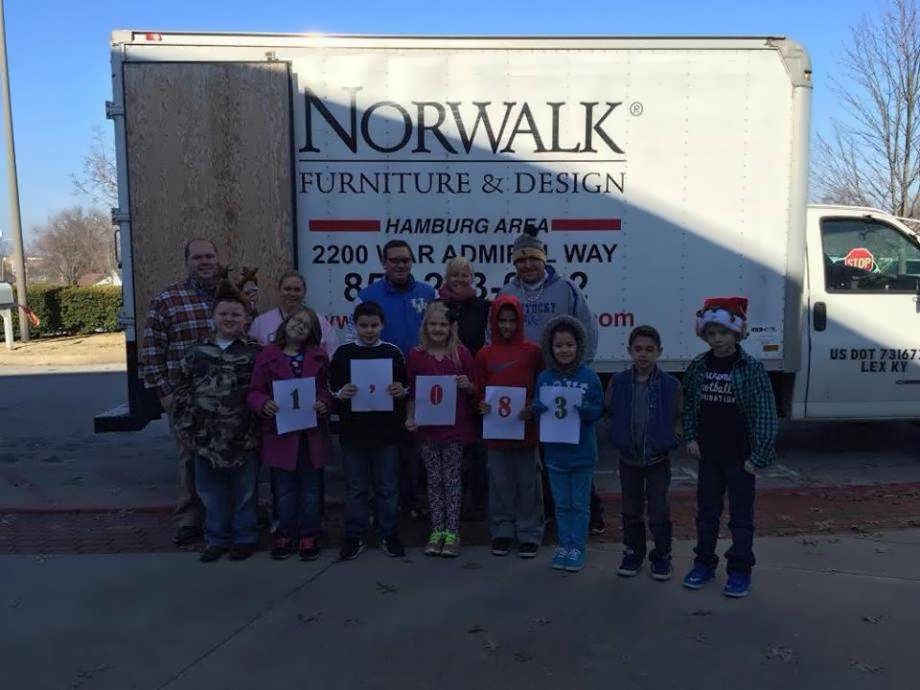 The food sorting team sorted through thousands of donated cans of food in preparation for the food packing effort.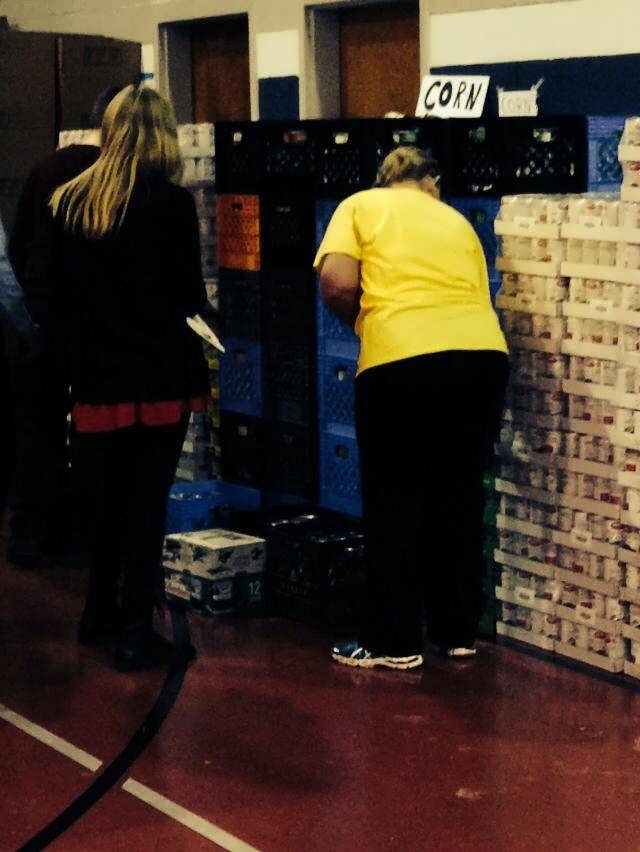 Saunier, Hurst and Penski – Food Box Packing
1,450 flat boxes, donated by Saunier Moving & Storage, Inc., were taped, tape donated by Hurst Business Supply & Furniture Solutions, together. A tractor trailer, donated by Penski (formally Baer Trucking), filled with Kroger food was emptied and sorted. 1,450 Food boxes packed by roughly 80 volunteers!! Thank you to everyone who came and spent the day working for our families.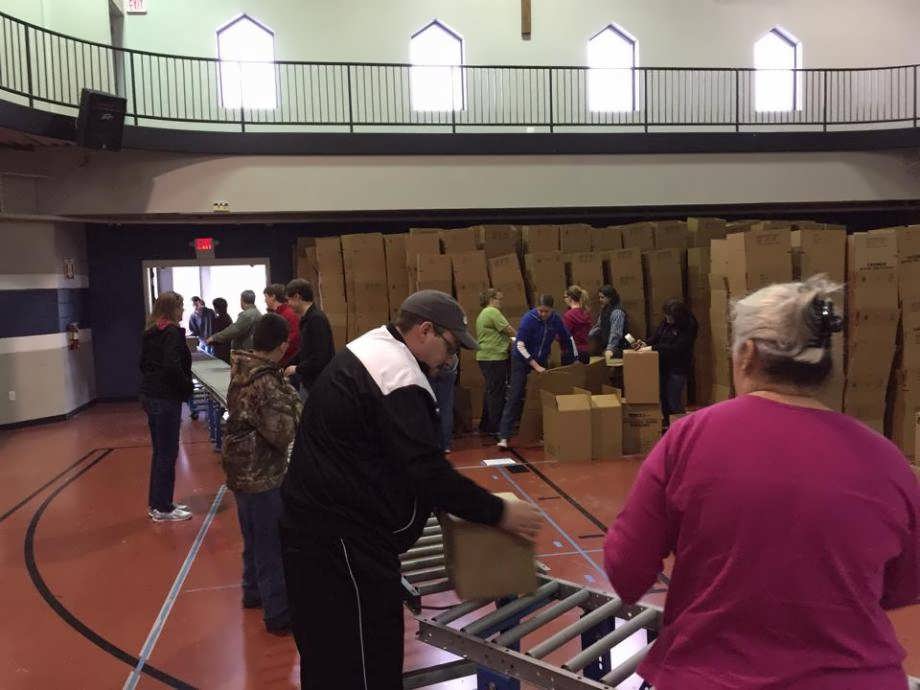 Campbell Junior High – Food Distribution
On December 19th, eight students from Campbell Junior High volunteered at the local Community Action Center, packing bags for senior citizens and helping carry and load food for Operation Happiness.